Oscar hardy
Founder and CEO
Oscar's early education saw him study at Seaford Head Community College followed by Eton College, after successfully obtaining a scholarship. In 2014, Oscar graduated from St Catharine's College, University of Cambridge with a BA in Land Economy.
Oscar's passion for education came early and with his unique insight into the British education system, Oscar began tutoring students for academic and entrance exams with a special focus on Maths and Economics. Oscar also has experience teaching English at a prestigious public school and running residential study camps based in schools and universities.
Oscar speaks directly with students, parents and schools to ensure that every student benefits from great tutorials tailored to their needs.
sonia bamford
Founder and Educational Consultant
Sonia's passion for helping students achieve their potential saw her complete a PGCE in secondary mathematics whilst teaching full time on the Teach First scheme. During this time she was rated as an outstanding teacher and promoted to head of Lower School Mathematics. Sonia has spent the last four years tutoring students as well as coordinating tuition for fellow tutors.
Sonia is also a qualified Barrister having graduated from St Catherine's College, University of Cambridge with a BA in Law.
Sonia's background allows her to advise and mentor students on subject and school choices and on revision techniques. Her knowledge is an invaluable resource for our students and tutors alike.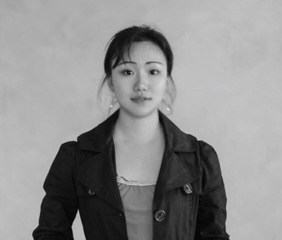 CoCO
CHIEF MARKETING EXECUTIVE
With a wealth of marketing experience on a global scale, our brilliant and bilingual Marketing Executive Coco develops new ways to connect with clients on an international scale and ensure that languages provide no barriers to our students' learning.
Mark
EDUCATION ConsultanT
Having worked in three different schools as a qualified teacher and mentor, Mark has a wide understanding of the educational system and insight into how children learn. Mark works to design resources and bespoke educational plans for our students.
Our Educators
Working with exceptional educators is at the heart of everything we do.
Below is a selection of our tutors. Click on their picture to learn more about their qualifications and experience.